AI powered Application Security Testing with Neuralegion
Solutions
Award Winning AI Powered Application Security
NeuraLegion seamlessly integrates application security into SDLC, enhancing DevSecOps. 


Our intuitive, scalable platform enables everyone involved in the process to fully automate 
application security testing & release faster.

A high level of automation provides you immediate scan results with a prioritized list of issued vulnerabilities - including NO false positives.

This approach eliminates the huge shortage of security personnel, allowing your team to remediate vulnerabilities straight away - scale up efforts and set the new standard of integrating security into modern development.

Incorporate a single platform across your entire application portfolio
By using NeuraLegion's solutions, you make sure all your apps are rock-solid and secure, regardless of used technology.

Our solutions test for vulnerabilities in everything from web apps to IoT devices, including APIs, Web Sockets, Microservices, and Mobile Applications.

TESTAMONIAL: NexPloit provided us with a comprehensive compliance report in a fast, efficient and simple process, without the need to do any complicated intergrations into our organization. With NexPloit we got the best results, in less time and saved a fortune on manual compliance services. All of our clients approved the compliance reports generated by NexPloit, further validating what we believed was very comprehensive security testing.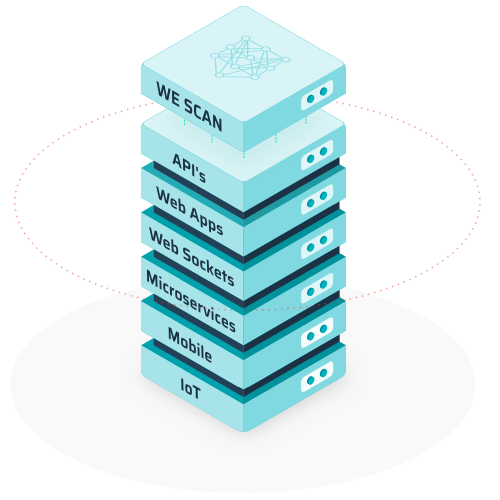 NexDAST is a Dynamic Application Security Testing solution, automatically scanning and identifying security vulnerabilities in your Web applications, Mobile applications, WebSockets, Web Services and APIs.


NexPloit is the world's first AI-powered Application Security Testing solution, generating its own attacks, automating the discovery of your application's zero-day vulnerabilities and Business Logic Flaws.
Security Testing Automation
Significantly reduces manual testing

False-positive free reports for immediate actionable results

SDLC Integration

Intuitive and fully automated - start scanning in seconds

Assist with ISO27001, PCI-DSS and other compliance requirements

Invents new attack scenarios unique to your app

Test web apps to IoT devices including MOBILE apps
NexIAST - the new generation interactive application security testing solution with AIAST® technology
NexPloit - the New Generation, AI Powered Application Security Testing solution with the revolutionary AIAST® technology
NexPloit AI Engine detects a business flow vulnerability in a cryptocurrency exchange
SaaS Application Penetration Testing Platform with the revolutionary AIAST® technology
NexDAST - the new generation Dynamic Application Security Testing solution with the revolutionary AIAST® technology
NexPloit can be used to perform Application-level Penetration Testing. A single scan can replace dozens of hours of security experts and penetration testers, getting high quality results in a fraction of the time, and cost. Unlike a human tester, who's findings depend on personal expertise, NexPloit's findings are consistent and exhaustive, providing you with the best possible information for your risk analysis. NexPloit will generate a report immediately as it finds vulnerabilities, minimizing the time for both assessment and remediation.
NexPloit is a powerful and flexible AST solution, it can easily be used in a way that fits your security needs. NexPloit can be activated via an intuitive web interface, or via API hooks, providing you with seamless integration into SDLC (CI/CD) workflows enabling fast DAST/IAST security testing at the speed of DevOps.
NexPloit can be used as a Dynamic Application Security Testing solution directly from the cloud, a new scan can be initiated in minutes, with no required integration! NexPloit will act on your application using Evolutionary Strategies to generate malicious attack scenarios, finding and immediately reporting which of these scenarios you are exposed to, with no false positives.
APPLICATION SECURITY TESTING
NO FALSE POSITIVES