Densify
Densify is a predictive analytics service that optimises your hybrid cloud in real-time. Leading service providers and Global 5000 organisations leverage the service to operate with less infrastructure, less cloud costs, and at the same time, deliver better performing applications to the business. Their patented, SaaS-based technology leverages machine learning to understand and analyse your cloud usage patterns 24/7, and proactively recommends what changes you should make—and the results to expect.
Delivered as a full cloud optimisation service, there is no software to install, maintain, or learn, and no need to hire additional staff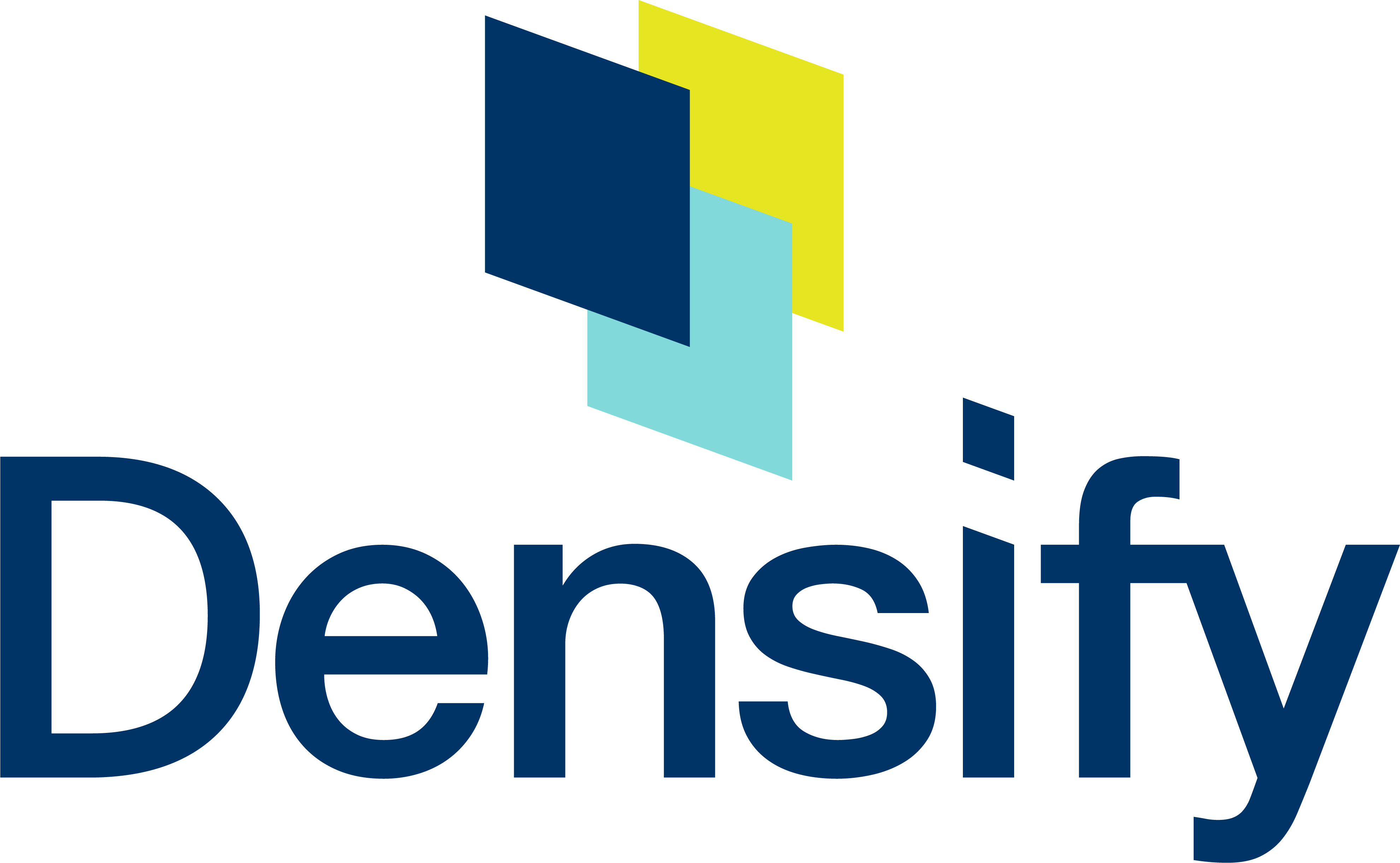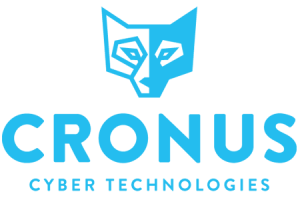 Cronus
Cronus Cyber Technologies is a leading provider of automated penetration testing and smart vulnerability management solutions. Cronus is the world's first automated penetration testing solution called "Cybot" or "cyber-bot".
Cybot is installed on premise at the customer's internal network and performs continuous PT 24/7 on a global level validating potential and validated  Attack Path Scenarios ™ (APS ).  Together with detailed reports and remediation suggestions, the company can better prioritise efforts to protect its critical asset
ThreatSpike Labs
ThreatSpike Labs provides the first end-to-end fully managed security service for companies of all sizes. ThreatSpike's software defined security platform takes only a few hours to install after which time all activity on the network is monitored by a team of highly trained analysts and penetration testers. Companies are alerted in real time to any active threats, as well as weaknesses that could be used by attackers at a later time. ThreatSpike's unique platform allows companies to respond to identified risks and instantly implement protective controls such as web filtering, data loss prevention and network zoning. A unique per seat license model free companies to implement security protections when they require them, rather than being hindered by budget cycles.
ThreatSpike provide free proof of concept security assessments which are estimated to have protected against millions of pounds in damages for those companies who have tried them.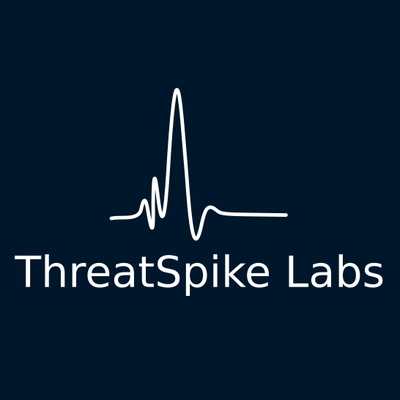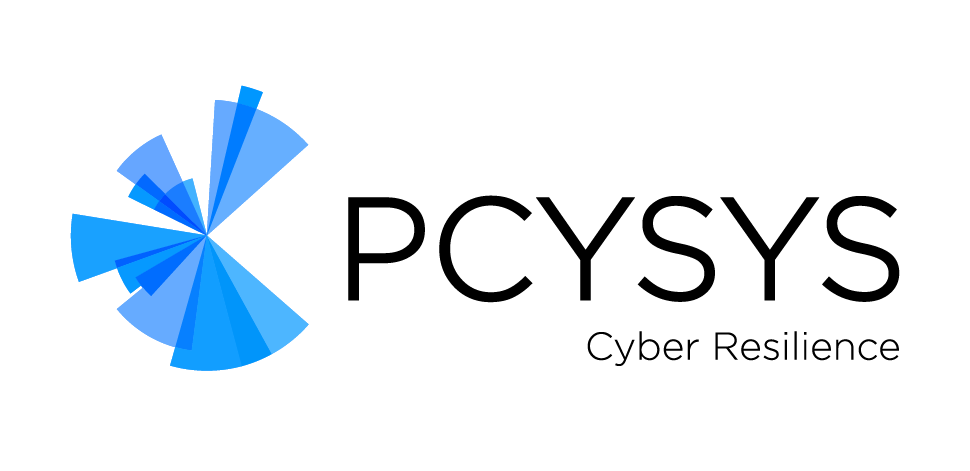 PCYSYS
As hackers become more sophisticated, corporate security officers (and regulators) have become more aware of the need to integrate the hacker's perspective into the ongoing cyber defense strategy. Traditionally, penetration testing has been done manually by firms, deploying expensive labor to uncover hidden vulnerabilities, producing lengthy reports, with little transparency along the way. Professional services-based penetration testing as we know it today is time consuming, "point in time" by nature, intrusive, expensive and cannot comply with the need for continuous security validation within a dynamic IT environment.
Focused on the inside threat, Pcysys' automated penetration-testing platform changes the rules of the game by delivering the power of 1000 ethical pen-testers, eliminating the need to hire pen-testing firms to conduct costly, intrusive pen-test exercises that ultimately do not generate a comprehensive vulnerability picture. After automatically scanning and enumerating an organization's entire network and applying our proprietary pen-testing techniques, Pcysys generates an automatic attack summary report that visually illustrates the "attack story" from the hacker's perspective, combining the good security practices they need to incorporate and the vulnerabilities they need to remediate
Watchguard
WatchGuard builds affordable, all-in-one network and content security solutions to provide defense in depth for corporate content, networks and the businesses they power. WatchGuard's award-winning extensible threat management (XTM) network security solutions combine firewall, VPN and security services to protect networks from spam, viruses, malware and intrusions.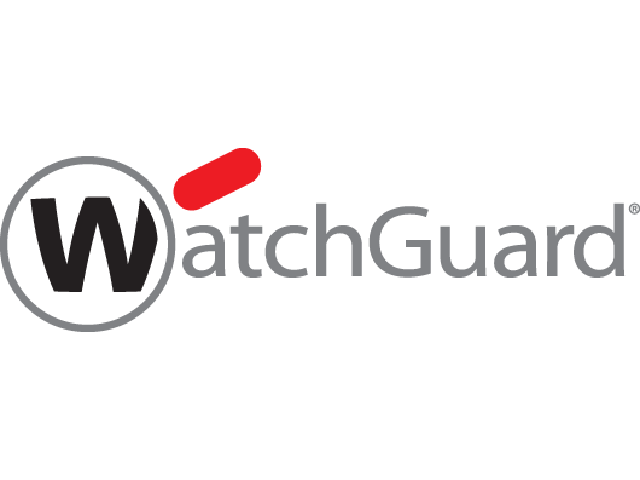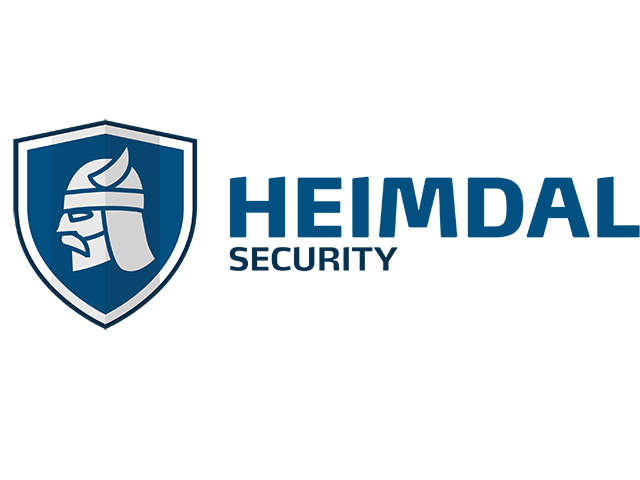 Heimdal Security
Heimdal Security is a Danish leading cybersecurity company that is actually focused on preventing attacks, not just mitigating the damages of a data breach or a ransomware attack. The company's proactive-oriented Thor security suite is developed by security experts and world champions in ethical hacking at Defcon CTF in 2011.
Heimdal Security provides cyber security intelligence to protect more than 600,000 users around the world and won the most educational security blog award in 2016. With a unique and proactive approach, its security suite is focused on preventing and detecting even the most advanced online threats.
Pankaj Jain, CEO, Panzer IT said, "tie-up with Heimdal Security will help us providing top-notch security to our clients across the segment be it large enterprise, BFSI, FMCG, Government, SMB & home users; as data security is concern for all. Most of well-known antivirus claim to be 100% effective but since quite some time we all know that conventional antivirus cannot provide protection against unknown threats. Heimdal Security is perfect software solution, easy to deploy and easy to use – managed from cloud hence savings on server hardware too".
Heimdal Security CEO, Morten Kjaersgaard said, "Prevention is critical, as time and time again we see users and businesses alike falling prey to attacks that encrypt their data, then demand large ransoms in return. to achieve an impeccable detection score, as nothing less than flawless, complete security will actually be able to stand up to
MessageSolution
MessageSolution is global technology leader in comprehensive email, SharePoint and file systems content archiving, legal discovery, and data migration. Delivering cloud and enterprise on-premise software solutions, MessageSolution enables organizations of all sizes in all industries to mitigate legal risk, reduce storage costs and requirements, optimize server performance, and comply with industry and federal regulations.
The MessageSolution Platform supplies the organizational and governing backbone to manage the lifecycle of electronic stored data (ESI) by fully integrating with Exchange, Office 365, Lotus Notes Domino, GroupWise and all Linux email platforms and supporting all SharePoint settings and file content types.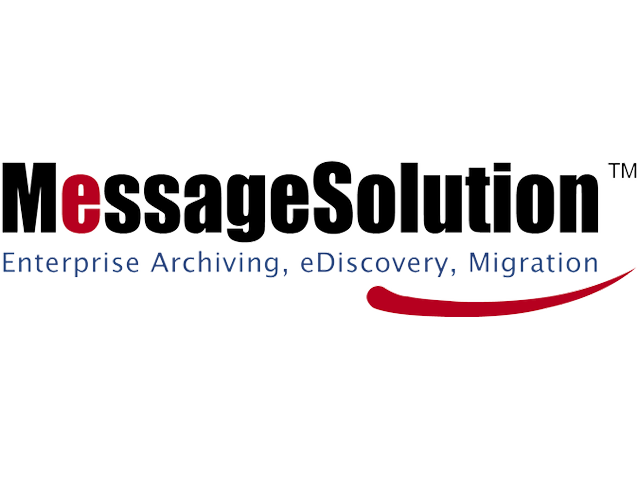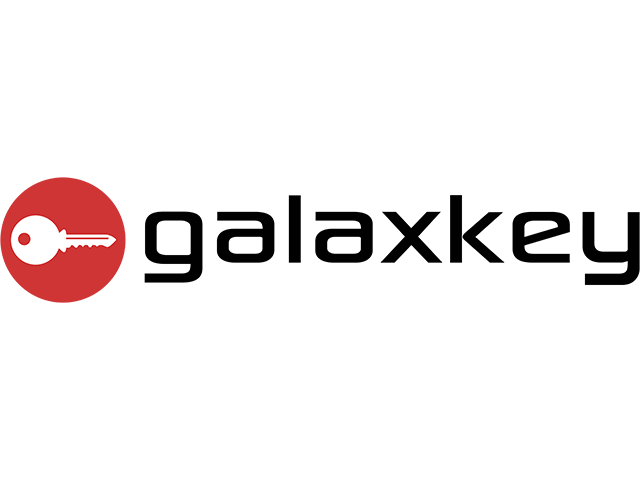 Galaxkey
Galaxkey is fast becoming the global leader in easy to use Cloud, File and Email Encryption.Supports all popular mobile platforms such as iOS, Android, and Windows phone.
Wherever there are emails, there is sensitive data. Galaxkey is able to ensure that emails in transit, on the machine, previously or a copy at any point in the chain of delivery, remains secure and only accessible by those who have been assigned access. The outlook plug-in for Galaxkey, makes things simple with a one click approach to securing emails.
Amalfitech can roll out galaxkey within a couple of hours, reducing spend on weeks of professional services from competitive products.
The Galaxkey solution has been developed as "platform agnostic". Therefore there are clients for Microsoft, Apple, iOS, Android, Blackberry and a web browser for any system that has access to the internet.
The Galaxkey Security Solution- Key Features
An easy to use encryption platform for personal and corporate use
Identity based access ensures quick roll out and clearly defined roles
FIPS 140-2 approval meets requirements for government and commercial applications Peer 2
Peer encryption ensures security from point to point, covering in transit and on servers, that can be online or offline
Secures entire email content – you will not be able to read the email contents without the required permissions
The architecture enables virus scanners to do their job before the email is encrypted
Platform agnostic introduces great flexibility for use
Supports B2B and B2C
Supports Mobile Device Security
KnowBe4
KnowBe4, a leader in online security training systems, to offer Security Awareness training to our clients. KnowBe4 Security Awareness Training specializes in making sure your employees understand the mechanisms of spam, phishing, spear-phishing, malware and social engineering and can apply this knowledge in their day-to-day job.
Today, your employees are frequently exposed to sophisticated phishing and ransomware attacks. They are the source of all kinds problems including malware infections. But they can become your last line of defense. They can be trained and remain on their toes with security top of mind.
These KnowBe4 programs are more than just training… they include a sophisticated pre- and post-training testing system to show that the training is working, and lets you know where you need to focus further education.
The process is:
Baseline Testing

We provide baseline testing to assess the Phish-prone percentage of your users through a simulated phishing attack.
Train Your Users

The world's largest library of security awareness training content; including interactive modules, videos, games, posters and newsletters. Automated training campaigns with scheduled reminder emails.
Phish Your Users

Best-in-class, fully automated simulated phishing attacks, hundreds of templates with unlimited usage, and community phishing templates.
See The Results

Enterprise-strength reporting, showing stats and graphs for both training and phishing, ready for management. Show the great ROI!
KnowBe4 training packages start at £2.50/user per month and include unlimited access to training material and unlimited phishing tests. This will allow you to get your staff trained quickly and ensure they remain vigilant.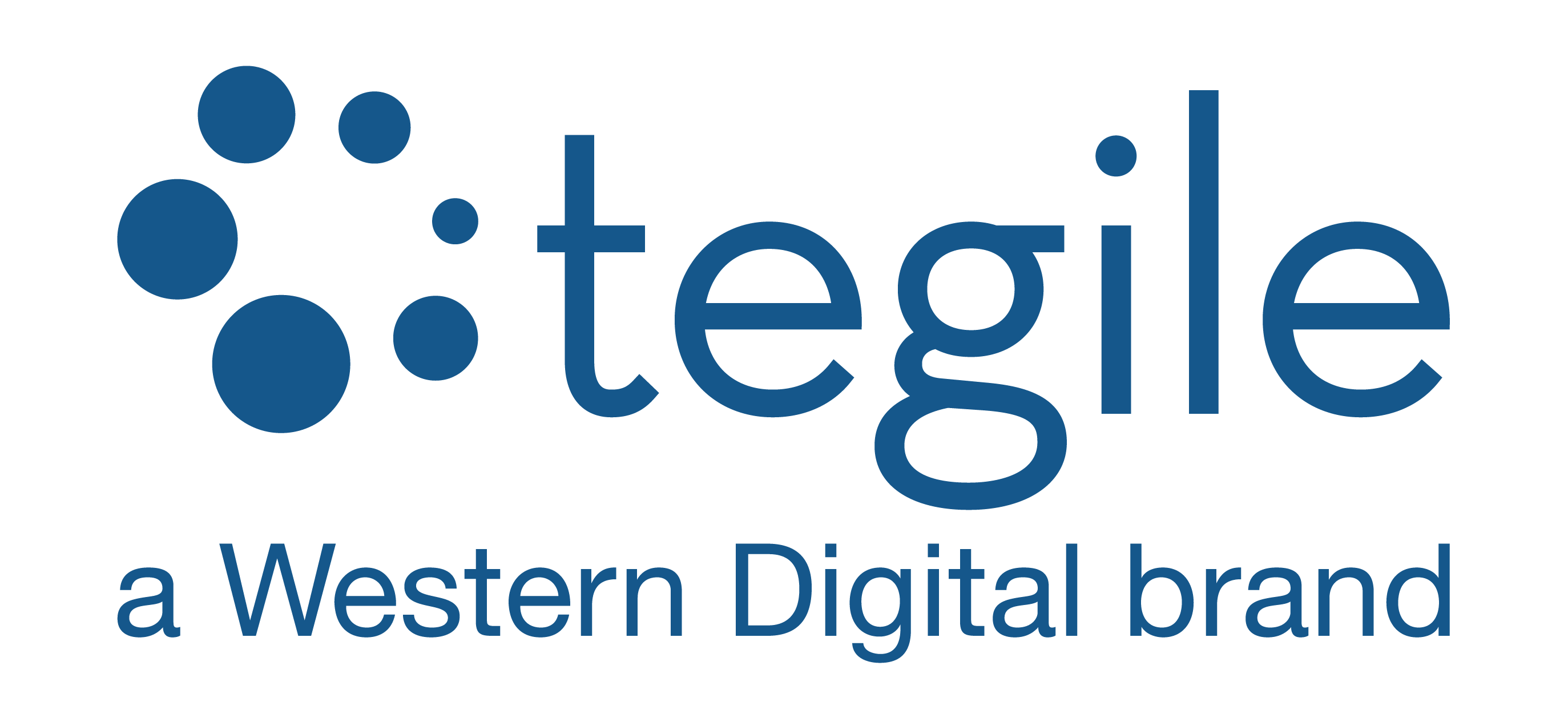 Tegile
Founded in 2010, Tegile Systems is a privately held enterprise storage vendor headquartered in Silicon Valley, California. Tegile makes all-flash and hybrid storage arrays that help organizations eliminate storage silos, simplify storage management, and reduce costs by consolidating all of their workloads onto a single flash platform.
Vectra
Vectra's Cognito™ platform automates cyberattack detection and response from data centre and cloud workloads to user and IoT devices. Cognito performs real-time attack hunting by analysing rich metadata from network traffic, relevant logs and cloud events to detect attacker behaviours.
Vectra Cognito correlates threats, prioritizes hosts based on risk and provides rich context to empower response with existing endpoint, NAC and firewall security, reducing security operations workload by 32X.
Early detection and response makes the difference between a low-level security event, or a full-blown security incident that significantly impacts your organisation, and your customers.
Vectra are helping businesses detect and respond to the cyber threats that defeat or evade security defences. AI algorithms expose the fundamental behaviours of hidden and unknown attackers. Automation shows hosts at the highest risk, based on threat and certainty, instead of generating more events to analyse.
Hosts participating in larger attacks are grouped within an attack campaign that expose related external command-and-control behaviours and lateral communication between infected hosts to further automate manual correlation of detections across multiple workloads and hosts to accelerates incident response.
The Power of AI - The Vectra Difference
AI powered signatureless automated attacker detection
Works on clear and encrypted communications
Reduced active attacker dwell time
Reduce security alert noise and analyst fatigue
Visibility across Cloud, DC, Campus, Branch, IoT, Users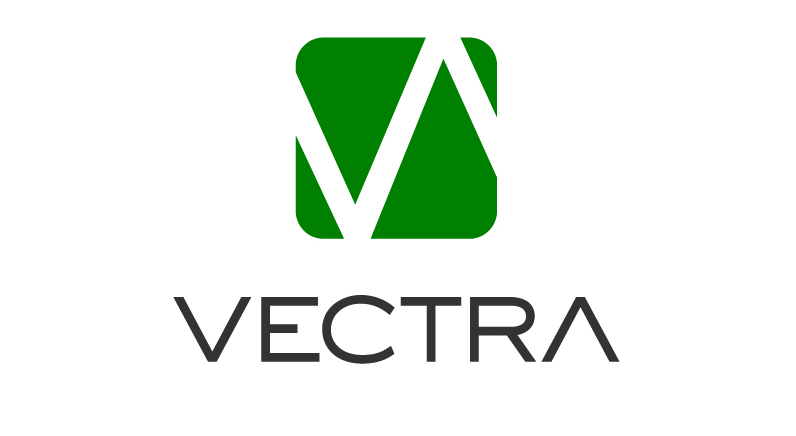 IronScales
IronScales is a leading cybersecurity vendor with a focus on preventing social engineering style attacks. IronSights is their post-delivery protection platform which stops threats inside the email network. It's especially geared towards preventing spear phishing and business email compromise, in which attackers will impersonate the CEO or other senior employees within a company. IronSights uses machine learning algorithms to detect anomalies based on both email data and metadata the algorithms have scanned from past communications. This means they can accurately block phishing attacks that wouldn't otherwise be stopped by other security techniques.
Features
:
Machine learning algorithms offer advanced protection against phishing attacks and impersonation threats
Identifies and prevents business email compromise attempts
Works with O365 and G Suite
Reduces the burden on security and IT teams as it works automatically and efficiently
Easy installation without changing DNA or MX records, and works on mobile platforms
Analytics such as real time reports on affected mailboxes, spam analysis and 'inbox behavioural analysis'
All attacks are verified by human intelligence teams
Excellent support and easy administration
Recent partnership with Ninjio means that the platform also offers high quality security awareness training
Sender fingerprinting and advanced mapping of trusted external and internal senders
IronScales' advanced email protection service IronSights is a strong solution for email security within the email inbox. The powerful machine learning algorithms accurately detects and contains phishing attempts. This is a powerful platform for blocking business email compromise attacks. The platform works on Gmail and O65, with easy cloud based or on-premise deployment. This is an ideal platform for automating phishing protection, with machine learning quarantining emails without any IT management necessary.
IronScales also offers a range of reports and analytics into email flow and security threats. They generate advanced mapping of trusted external and internal senders to help improve the overall security of an organisation. IronScales is a market leading solution for customers looking for powerful phishing protection.
Libraesva
Libraesva is a leading next-generation security company that specializes in email security solutions.
Founded in 2013, Libraesva developed the email security gateway ESVA (Email Security Virtual Appliance), which provides in depth analysis with 14 layers of protection and innovative sandbox functionalities.
The solutions on offer include:
Security Email Gateway – actively blocks next-generation spam, malware, ransomware and unknown zero-day exploits, thanks to 14 levels of in-depth analysis and the new innovative sandboxing functionalities. With the new Email Encryption functionality, it maintains complete privacy and security of business email and information with encrypted emails.
Load Balancer – designed to distribute application traffic across a scalable number of servers for high performance email. Libra ESVA uses a multi-layered security engine to detect and block; spam, malware, ransomware, zero-day exploits, phishing and whaling attacks via email.
Email Archiver – protects business critical information, simplifies compliance, improves employee efficiency
Libra ESVA uses a multi-layered security engine to detect and block; spam, malware, ransomware, zero-day exploits, phishing and whaling attacks via email.
Why Libraesva Email Security Gateway?
Consistently ranked in the top 3 of independent third-party tests since its debut in 2010.
All Libraesva security features and support are included in the standard subscription licence .
The virtual appliance can be hosted and is simple to configure and manage with installation taking just 15 minutes.
Protection – Sandboxing Protection against Advanced Threats and zero-day malware! Over 99.99% Spam Catch Rate.
The new threats analysis portal provides an overview of an organisations security posture, detailed information on threats caught by the sandboxes and the ability to compare statistics with all other Libraesva customers globally.
Full transparency of all information regarding threats termination, email traffic and availability.
See how secure your current email security solutions are, with the free email security tester.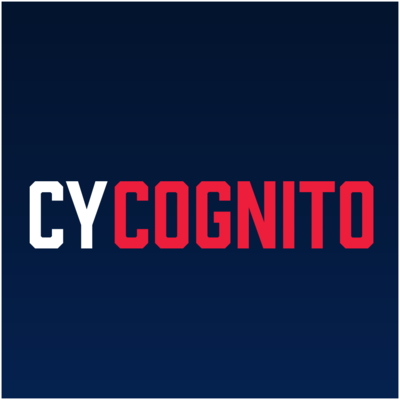 CyCognito
Find your Security Blind Spots with
CyCognito
. 
Founded by veterans of national intelligence agencies who understand how attackers exploit blind spots, and who recognized the need for a radical new approach to threat assessment. 
Legacy security testing approaches, like vulnerability scanners and pen testing services, help security teams find and fix blind spots within on-premises and directly managed infrastructure. But, they are no match for the rapidly expanding attack surface that results from modern, highly distributed IT architectures that span SaaS, IaaS, Shadow IT, and partner services. Nor are legacy solutions capable of discovering the majority of sophisticated attack vectors that modern attackers use. 
Our mission is to build the next-generation security risk assessment product category: solutions that autonomously discover, enumerate and prioritize each organization's security risks based upon a global analysis of all external attack surfaces, and attack vectors that a real attacker would likely exploit.
We believe that a cloud-based security solution that collects global attack surface data should become the foundational platform upon which all other external security testing services are performed, including Vulnerability Assessments, Penetration Tests, Red Team Tests, Partner Security Audits, Compliance Tests, and Bug Bounty Programs. This is the CyCAST Platform - the CyCognito Continuous Attack Surface Testing Platform.
NeuraLegion
Artificial Intelligence Powered Application Security testing. NeuraLegion revolutionizes the way Application Security Testing is conducted by combining Machine Learning Algorithms and an offensive approach. 
NeuraLegion eliminates the need of complex integration and usage, as well as the problem of dealing with False Positives in the AST market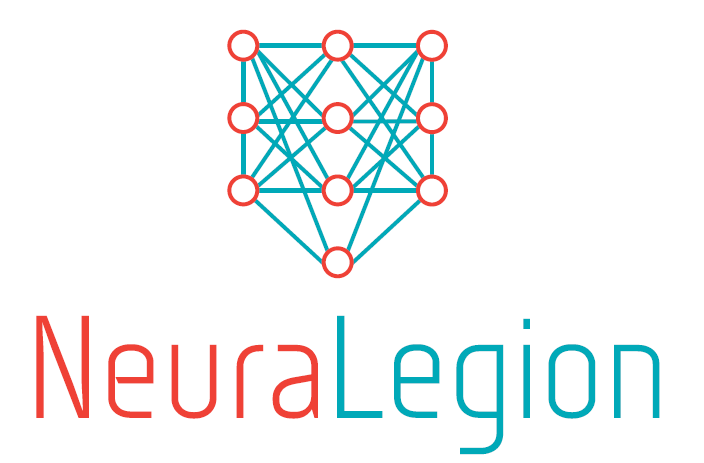 GeoLang
GeoLang's 'Ascema'
is a new technology for locating, securing and controlling the movement of sensitive data and intellectual property within cloud collaboration environments, email systems and more. 
By recognizing snippets of sensitive or classified content created, shared and edited by your users, Ascema allows you to take a hands-on approach to active control of your sensitive content and intellectual property. 
With prescribed interventions and automated classification Ascema offers a simple to use solution to control the flow and copying of content both within your network and external collaboration environments.
CYBSAFE
Going beyond traditional cyber security awareness training, CybSafe is the world's first truly intelligent security awareness, behaviour and culture solution that demonstrably reduces human cyber risk. CybSafe is maintained and developed by national security experts, psychologists and leading behavioural scientists. As well as advancing cyber security awareness, the platform uses psychology and behavioural science to elicit secure behaviours and build a culture of security.
Cybsafe goes beyond traditional 'tick-box' cyber security awareness training and engages people to address human cyber risk.
A Cybsafe unique is that course content is both GCHQ and IISP accreditted. On completion, Cybsafe users receive a CybSafe Certificate in Cyber Awareness (CCSA) and are entitled to display the logo on their emails.