OS and Application Containerisation
SOLUTIONS
Imagine a world where any Windows app runs on any hardware with any OS online or offline. Sounds like utopia, sounds like marketing hype, sounds good to me.
Your life just got simpler, your workload reduced and as a bonus your security posture improved.
The concept of app containerisation has been around for many years and has typically relied on emulation, virtualisation or enterprise technologies such as Citrix. It has been difficult, costly, time consuming to setup, only works on-line and often does not support the full-blown app.
Droplet is different it simply sandboxes it in a web browser allowing the full-blown app to run securely, often with greater performance.
Suitable for the full spectrum of business from enterprise to micro companies it is easy to install, understand, use and security is built in.
Who might use this?
Current users of Citrix who are delivering apps and want to reduce cost of renewals. This is an easy ROI calculation. Contact us to find out how much it costs.
Any company running legacy apps.
Companies migrating to Window 10 as Windows 7 goes out of support.
Companies looking to save money on deployment of compute devices to workers. See the YMCA case study.
Companies migrating apps to the cloud. See Civica case study
Anyone struggling with the perceived requirement to re-develop software for new platforms
Mobile workers as this works on-line or off-line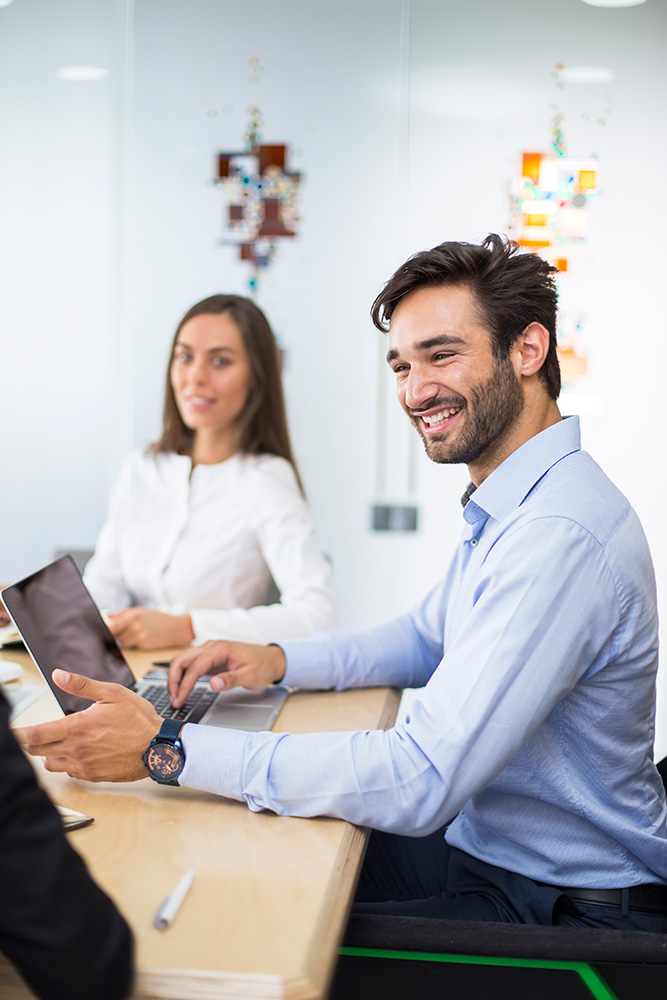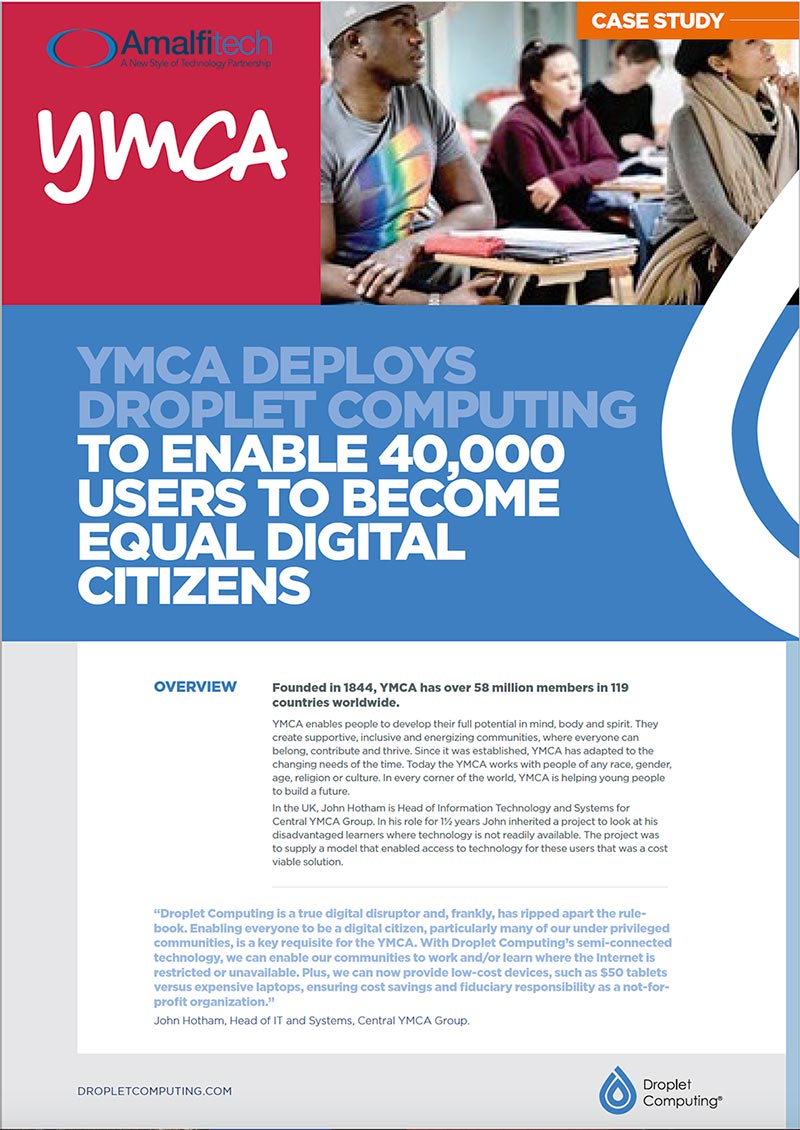 YMCA case study abstract:
A example of the huge cost savings achievable. Replace expensive laptops, that are also a target for theft, with £50 tablets. Allow offline working.
"The reason why traditional investment models are so high is because organizations don't want to replace devices and be seen to be wasting people's money. Cash investment can be a problem, as well as our fiduciary responsibility to donators. I highly recommend looking at Droplet Computing as a way to deliver your applications, in a controlled fashion, on inexpensive devices. It really is a game-changer."
Amalfi: YMCA Case Study
Download PDF  
Civica case study abstract:
Delivering an app quickly with minimal fuss and disruption.
The reporting module was up and running within the Droplet Computing environment within minutes during the evaluation period and, because it was being delivered from a browser, it was clear that end users would be able to run reports in real time, straight away.
"We chose Droplet Computing as there were no other solutions available that could enable us to deliver the test project within the budget and timeframe we had. The solution was easy to deploy, browser-based delivery on any device and was delivered within a very tight budget."
Amalfi: Civica Case Study
Download PDF